Main features of National Instruments PXI​
- 2020-07-03-
Increase productivity with software-centric flexibility
NI's extensive software product portfolio can help you quickly turn your ideas into reality. This software flexibility allows you to customize and reconfigure the system to meet changing testing requirements over time. The combination of application development environments such as LabVIEW, test management software such as TestStand, and PXI modular instruments provide an integrated solution that simplifies test development and reduces long-term maintenance.
Learn more about NI test software products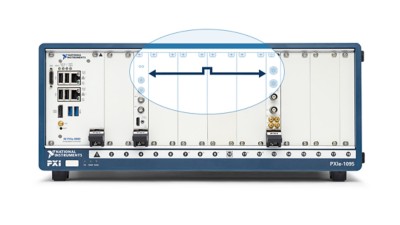 Integrated timing and synchronization
You can use the shared signal on the backplane of the PXI chassis to synchronize modules and measurements more easily. The backplane enables PXI modules to send and receive trigger signals and share the system reference clock without external wiring. The integrated timing and synchronization functions can help you greatly improve the measurement accuracy, apply advanced trigger schemes or synchronize multiple devices to obtain extremely high channel count applications.
Understand PXI timing and synchronization functions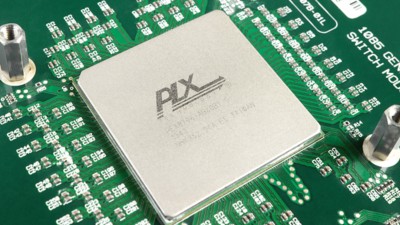 High-performance processing and throughput
The PXI platform has continued to evolve with the ever-increasing demand for processing power and bandwidth over the past few decades. With the advancement of technology, the platform is constantly evolving. It integrates the latest PCI Express switches to increase data throughput, integrates the latest Intel multi-core processors to achieve faster and more efficient parallel testing, and Xilinx's latest FPGA Technology pushes the signal processing algorithm to the edge, and the latest data converters from TI and ADI are constantly improving the measurement range and performance of PXI instruments.
Understand high-performance processing and throughput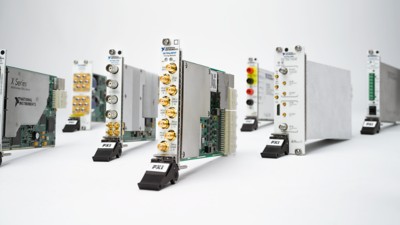 Rich variety of instruments and I/O
NI has introduced more than 1,500 PXI products to the market, with measurement ranges from DC to millimeter waves. With these software-defined modular instruments, you can design and deploy flexible test systems and quickly repurpose the system as needed.
Understand the advantages of modular I/O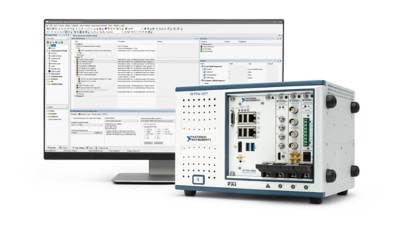 Reduce size, weight and power consumption
PXI instruments only contain relevant instrument circuits. This is because the central processing and control functions are assigned to the shared controller, and the man-machine interface is connected through external peripheral devices connected to the controller. This modular system provides high performance in a compact form factor, saving space on the desktop or manufacturing workshop.
Learn more about the advantages of PXI chassis